Why Attend?
The 2023 conference is the perfect platform to bring together those with the questions, and those with the answers. It's an opportunity to share experiences – and for vital collaborations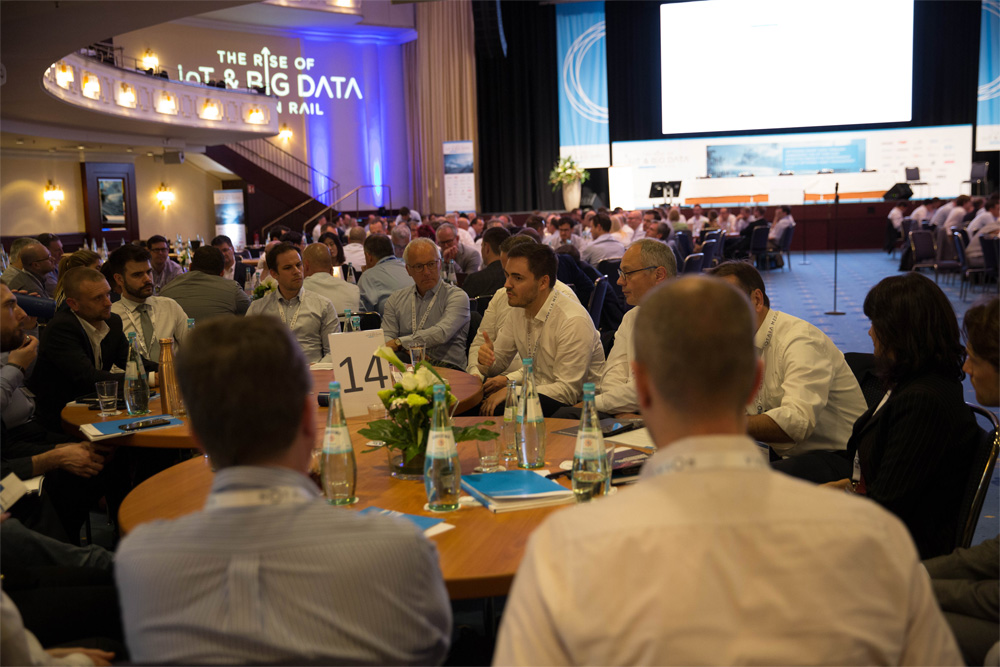 Share expertise, win business
As an Infrastructure Manager or Train Operating Company, you are currently facing the challenge of knowing that the digital revolution is underway which is evolving month by month and year by year. Even when you have already embarked on the process of digitalising your operations, it is not always possible to know everything about the depth of applications that can be implemented which can deliver positive changes for you organisation such as cost reductions and increase in revenues.
Read More
Who will you meet?
Infrastructure Managers, Train Operating Companies, Maintenance & Engineering Companies, System Integrators, Rolling Stock Manufacturers, Signalling Manufacturers, Consultants and Technology suppliers who are:
Directors of Maintenance
Heads of IoT & Big Data
Heads of Data and Analytics
Directors of Procurement
Directors of Maintenance
Heads of IoT & Big Data
Directors of Asset Management
Heads of Technology
Directors of Operations
Directors of Innovation
Heads of Remote Diagnostics
Directors of IT & Strategy
Chief Information Officers
Heads of Data and Analytics
Directors of Procurement
Heads of Rolling Stock
Infrastructure Asset Managers
Chief Technology Officers
Directors of Infrastructure
Data Management Consultants
Data Scientists
Heads of Asset Intelligence
Read More